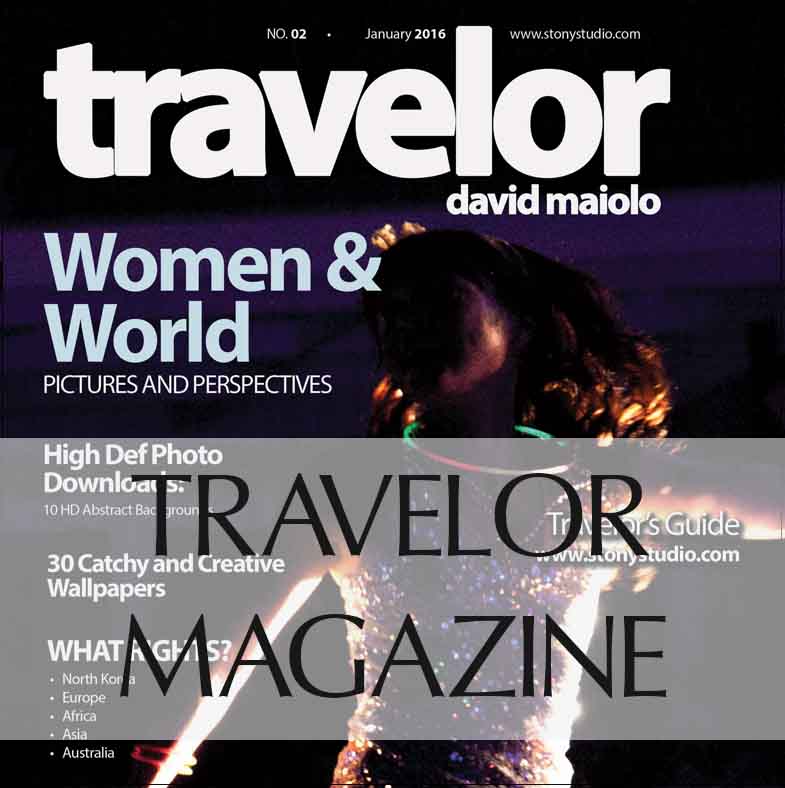 Produced by: Stony Studio
Photographer and Writer: David Maiolo
Cover Design: PSD Graphics
travelor: Women and World (January 2016, Issue 2)
I focused 9 months on a women's rights initiative, and dedicated an entire edition to a small online travel magazine that I produce, called 'travelor'. – yes that is the spelling. This edition showcases some of the cultural and beauty standards women face in different areas. The magazine is written with a light tone on the subject and incorporates photography and travel tips throughout.
travelor: Getting Inside North Korea (November 2015, Issue 1)
I spent over two years putting together the stories and photos for my first issue of travelor magazine: Getting Inside North Korea. This issue looks at some of the stories and culturis of the isolated country and provides tips for getting in yourself.