Intune Guide – History of Microsoft Intune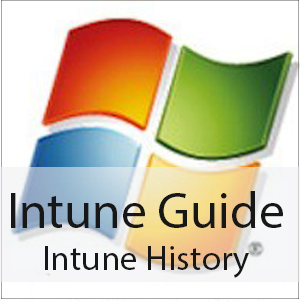 Microsoft Intune
By dmaiolo 2018-03-14
This article is part of a six-part series I have put together on Microsoft Intune.
History of Microsoft Intune
Overview
Mobile Device Management (MDM)
Conditional Access
Policies
Mobile Application Management (MAM)
History of Microsoft Intune
The core idea of Intune started in 2010 with a desire to be able to manage Windows XP and Window 7 computers from the cloud, so that an enterprise wouldn't have to deploy any infrastructure in their environment. These early conceptual ideas were tested through "Intune Waves". After these first early waves of Microsoft Intune, Microsoft's Product Management team found that the internet facing devices that most enterprises were really trying to manage were not PCs, but were mobile devices. Microsoft tried to shift the focus from PC management to mobile device management with Exchange ActiveSync (EAS) and inbuilt MDM hooks that already existed within iOS, and then not much later the MDM hooks integrated into Windows devices. Microsoft wanted to combine the two efforts and make Intune a solution that could manage both mobile devices and PCs from the cloud.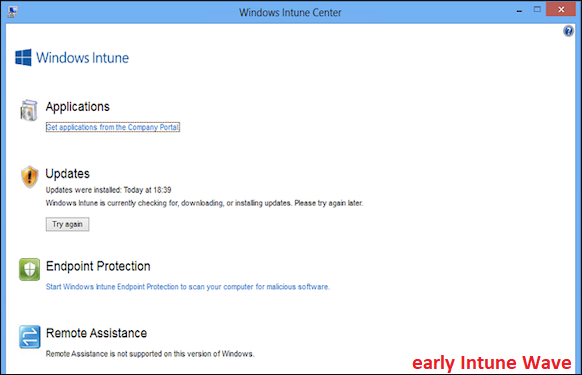 So many PCs in the enterprise world were already being managed successfully with Microsoft's System Center Configuration Manager (SCCM), so Intune began to initially integrate cloud management into the Configuration Manger service. However, rather than just run with that concept and put Configuration Manager in the cloud with Intune for PC device management, Microsoft has worked to create Intune as a standalone Mobile Device and PC management cloud solution that operates with principles that make it especially suited for a cloud environment.
One of the largest needs for this fork centers around Configuration Manger's fundamental use of the SCCM client on each PC. Mobile devices, on the other hand, largely need to be managed over protocols to devices because the SCCM client simply cannot be installed onto them (such as an Android or iOS). This, fundamentally, represented a real change in the architecture of the two systems where Microsoft then developed Intune as a PC management solution that adhered to the mobile device cloud strategy of communication over protocol.
Another reason for the shift towards a new, independent, solution for cloud PC management in Intune is Configuration Manager's fundamental design around PC management of devices within a WAN topology, as opposed to a cloud topology, like it had already been doing with mobile devices. As a result, PC management in Intune started with a whole new code-base that separated itself entirely from Configuration Manger. No longer was it a design requirement to worry about SQL databases, server cores, and bandwidth requirements, but rather build a system that could scale-out within the internet on top of Azure.
Intune today is a part of a full-scale cloud Enterprise called Enterprise Mobility + Security (EMS) suite, which incorporates Device and App Management, Identity & Access Management, Information Protection and Behavior based threat analytics.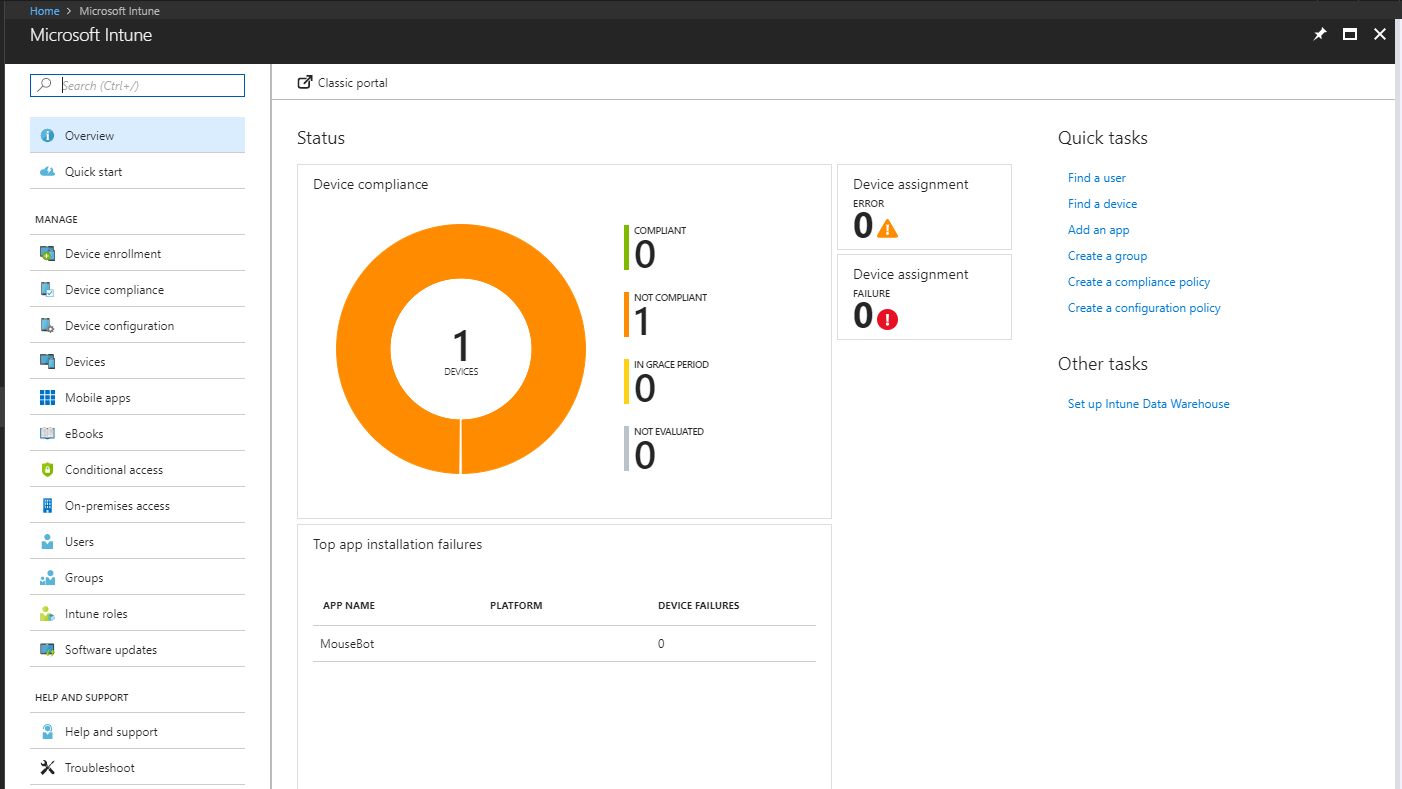 https://www.davidmaiolo.com/wp-content/uploads/2018/03/INTUNE_HISTORY-1.png
301
300
David Maiolo
https://www.davidmaiolo.com/wp-content/uploads/2023/11/cropped-David-Maiolo-Logo3b-ICON-300x300.png
David Maiolo
2018-03-15 10:25:33
2023-11-10 18:48:18
Intune Guide – History of Microsoft Intune